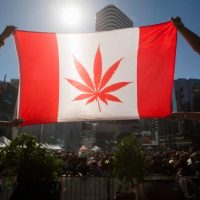 The Cannabis shortage in Canada has been creating nothing but headaches since legalization in October. however the province has announced it will be issuing 10 more retail licenses, making a total of 75 stores in Alberta.
"After seeing a modest improvement in supply over the last few weeks, we are confident the inventory can accommodate an additional 10 retail locations. AGLC continues to work with our licensed producers and current retailers towards solutions that will support a sustainable marketplace."
Alain Maisonneuve, President & CEO, AGLC
Even though the shortage is starting to be sorted out it's still in no shape to completely open the licensing process and allow new applications to be made. the 10 licenses are being issued to the first 10 applicants that met all the requirements prior to the last time it was cut off.