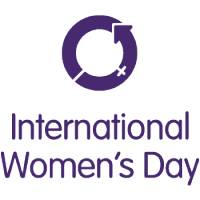 Happy International Women's Day!
Of course it doesn't come without controversy. Facebook blew up after Sophie Trudeau posted a picture of her and Justin Trudeau holding hands along with these words:
"Are you ready to ignite change? This week, as we mark International Women's Day, let's celebrate the boys and men in our lives who encourage us to be who we truly are, who treat girls & women with respect, and who aren't afraid to speak up in front of others. Take a picture holding hands with your male ally & share it on social media using the hashtag #TomorrowInHand. Together, we can create a movement that inspires more men to join the fight to build a better tomorrow with equal rights & opportunities for everyone… because #EqualityMatters."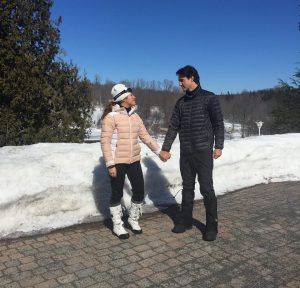 Seriously what is wrong with that?!?!
The biggest complaint in the comments asks why men should be celebrated on International Women's Day.
To me that was not her point. Her point was to create a movement where respect for women is the main focal point. Respect from men. And showing that appreciation.
Is there an International Men's Day? Probably right? Honestly I don't even know. Because it's not an issue!
We don't need to call on Women to get equal rights. Sadly it's the other way around.
And if Sophie Trudeau wants to call on allies to help achieve that.
To reach equality together.
Isn't that better??? Isn't that going to help make it happen?
Doing it together!