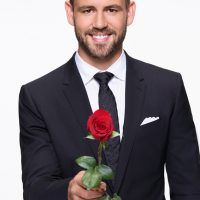 SPOILER ALERT!!!
SPOILER ALERT!!!
Last night was the season finale of The Bachelor.  Nick decided to go with Canadian Vanessa!
It was a bumpy road in their relationship throughout the show, as Vanessa seemed to fight it the whole way.
But in the chemistry won over.
Watch the couple talk about how long they had to keep the secret, if they watched their journey, what the plan is moving forward, and Nick's upcoming appearance on Dancing with the Stars!
It's followed by the Newly Engaged Game.  Find out how well they know each other.