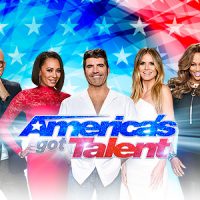 Last night was another round of Judge Cuts.  20 acts were sliced down to 7.
Seal was the guest judge and gave his Golden Buzzer to singer Johnny Manuel.
Watch all the performances below.
And by the way…
If you want to catch up, tonight on TV is a recap show of all the big moments from the season so far.
Next Week is the start of the live shows.
The acts that made it to the next round:

These are the acts that DID NOT make the cut…