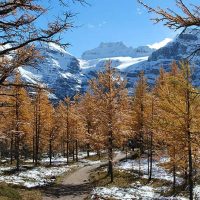 UCP leader Jason Kenney said if he is elected he would increase funding for conservation projects by having trail users pay an annual permit fee.
Kenney Released a 13 point conservation plan in Canmore Alberta and in a tweet said "Albertans value our great outdoors & want to see it conserved & protected. Our Common Sense Conservation Plan takes a balanced approach to environmental stewardship, recognizing that recreation, economic use & conservation can and should support each other"
Kenny would aim to increase funding for the Alberta Land Trust Grant Program for conservation projects by 50 per cent. the Permits would cost $30 a year and affect people using off-highway vehicles or campers in backcountry and funds generated would go towards restoring and creating new trails as well as help fund more enforcement officers.