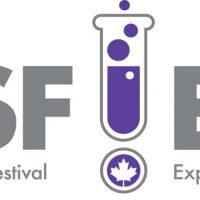 Youth Science Canada's Peace Country region is hosting a science fair for students from grades 7-12 Today. Students will be presenting projects on important issues in society such as health, the environment and energy. The winning student will receive the Ted Rogers Innovation Award scholarship.

The event takes place at the Baytex Energy Centre and is one of 102 regional science fairs that take place every year.

"Science fairs challenge youth to apply their STEM skills and knowledge to solve everyday issues through projects," said Reni Barlow, Executive Director, Youth Science Canada. "We are grateful that Rogers supports our vision to help young entrepreneurs recognize their full potential and evoke change."

The Ted Rogers Community Grants program also helps support organizations across Canada such as Big Brothers Big Sisters and the Children's Aid Foundation.