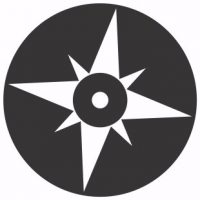 The United Conservative Party is saying they would save the province hundreds of dollars a year at the pumps by ditching the Notley/Trudeau carbon taxes.
The United Conservatives plan to take Trudeau to court over his federal carbon tax, which they say means that families would save hundreds of dollars per year on gasoline fill-ups alone.
UCP Jason Kenney is also saying that he would work to bring back banked OT rules.
Kenney says his proposal to deal with banked overtime would be a return to the former rules, which he adds no one complained about when they were in effect for years. The Alberta NDP's made changes to labour and employment standards that took effect on January 1st of last year, which meant that one hour of banked overtime would translate into an hour-and-a-half of time off.
Kenney proposes to return to a straight hour-to-hour exchange. If workers aren't able to take the time off within six months, banked overtime would be paid at time and a half.
In response to this, Alberta NDP leader Rachel Notley wasted little time taking aim at Kenney's new propositions.
The NDP leader fired back regarding the OT regulations, saying Alberta workers stand to lose overtime wages thanks to Jason Kenney's platform proposal, which will allow employers to stop paying time and a half for banked overtime hours.
The Alberta New Democrats also add that the proposal would also make Alberta's work sites less safe and slow job creation, as paying time and a half encourages employers to hire more workers instead of making their current employees work dangerously long hours.
Alberta Liberal Leader David Khan is saying that if he's elected, his party would work to make dental care in the province much more affordable.
Khan says Albertans pay the highest dental fees in the country, while also outlining plans to make the market more competitive. Their plan includes providing $50 million dollars in funding for affordable, community-based dental care, as well as lifting restrictions on dentists offering promotions for groups like seniors and children.
Back In 2016, a review found that Alberta's dental fees were the highest in Canada, with Health Minister Sarah Hoffman saying at the time that they would curtail costs by offering patients a chance to compare prices. Dentists in Alberta are currently free to establish their own rates.
The Alberta Party is re-affirming their support for the Springbank Dam.
Alberta Party leader Stephen Mandel says if elected, his party would continue with the Springbank off-stream reservoir project, without any changes or delays.
Alberta Party Calgary-Elbow MLA candidate Greg Clark has pushed for the dam ever since the 2013 flood, and while it is also supported by the NDP, there's currently no word of the project in the United Conservative Party's platform.
Tonight's all candidate forum for the Peace River riding will take place in La Crete.