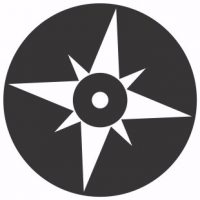 With the United Conservative Party well ahead in the polls with the 2019 Alberta Election just 12 days away, several major parties have stepped up their attacks against the UCP leader Jason Kenney.
Yesterday afternoon, Alberta Party Leader Stephen Mandel responded to comments made by UCP candidate Mark Smith, saying that deep-seated intolerance lies under the hood of the United Conservatives.
Mandel added that by endorsing and standing behind Mark Smith as a UCP candidate, Jason Kenney has demonstrated that he is unfit to govern, and doesn't understand Alberta in 2019.
Jason Kenney's platform is also being criticized by First Nations leaders.
Treaty 8 Grand Chief Arthur Noskey says that commitments in the United Conservative policy package are disappointingly brief, and that their ideas and concerns were ignored by the UCP leader.
Kenney's policy states "the United Conservative Party believes that the Government of Alberta should undertake and mandate accountability and transparency into all provincially funded Indigenous programs."
This wouldn't be the first time that Kenney has drawn the ire of First Nations leaders, after last summer, when Chief Allan Adam demanded that the UCP clarify why they had been referring to Indigenous partners as "special interest groups" at campaign events.
On a contrasting note to the claims, UCP Leader Jason Kenney appeared at the River Cree Resort and Casino yesterday, where he made an announcement about the party's plan to support Indigenous partnerships in Alberta's energy sector.
Kenney says a UCP government would start an Aboriginal Opportunities Corporation, to facilitate up to $1-billion in investment in energy development.
Kenney calls the plan a transformational commitment and historic game-changer. Kenney added that this is the moral cause of our time; moving beyond empty gestures to empower Aboriginal Canadians to take charge of their own destiny.
NDP leader Rachel Notley was in Calgary yesterday, speaking along with NDP candidate Brian Malkinson. Notley spoke about not sacrificing the future because of economic uncertainty, before taking aim at Jason Kenney regarding his decision to not fire UCP candidate Mark Smith. Smith has been under fire for making anti-LGBTQ claims back in 2013.
Alberta Liberal Leader David Khan has announced the Alberta Liberal Economic Growth Strategy.
The Alberta Liberal Economic Growth Strategy is based on three core principles, a world-class workforce; expanding market access; and creating an investment-friendly Alberta. Khan adds that if elected he will launch a $80 million "Back to Work" Grant Fund.
$2,500 will be given annually per person to help 32,000 out-of-work Albertans train for new job opportunities. Khan also notes that he will also increase the number of science, technology, engineering & math graduates in Alberta by 25 percent.
In an attempt to help small businesses, Khan says he will exempt small business start-ups from income tax for their first three years, while supporting these risk-takers during their initial difficult period.