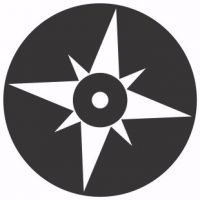 Albertans will head to the polls on April 16.
The coming election will be about who should be Premier and who is fit to be Premier, Rachel Notley said Tuesday.
Notley says her campaign will fight for good jobs, strong hospitals, good schools, and an economy that works for all Albertans.
She vowed to continue fighting for pipelines and more refining and upgrading, following through on the largest economic diversification effort since the days of Premier Peter Lougheed.
Speaking to workers and families in Calgary, Notley emphasized her commitment to building a new pipeline to the coast, while defending Albertans from the UCP's desire for American-style health care.
She also spoke to funding the priorities of Calgarians like the Green Line, the Springbank dam and the long overdue Cancer Centre.
The current premier then took aim at the UCP leader Jason Kenney, saying "Two days ago, we learned that Mr. Kenney cheated to win his party's leadership. And when he was caught, he didn't tell the truth" said Notley. "Mr. Kenney looked Albertans in the eye — and casually and comfortably lied to us."
The United Conservative Party Kamikaze scandal continues to grow according to opposition, with another $8,000 in fines and several letters of reprimands issued by the Election Commissioner to people connected with the Callaway-Kenney campaign.
Darcy McAllister was fined $4,000 for contributing funds to Callaway with "funds given or furnished by another person" and another $4,000 for furnishing $4,000 to another person "for purpose of making contribution to Jeff Callaway"
A third individual, David Ruiz, who was a former staffer for Conservative MP Stephanie Kusie, was given a letter of reprimand for contributing $3,000 to the Callaway campaign "with funds given or furnished by another person."
McAllister's wife Maja has also been issued a letter of reprimand for contributing $4,000 to the Callaway campaign.
The Peace River Riding in this upcoming election is now set with Debbie Jabbour looking to earn a second term.
The Peace River riding had previously elected a conservative candidate in each and every election from 1971 to 2015, with Jabbour becoming the first NDP representative for the riding when she defeated former PC Energy Minister Frank Oberle by a slim margin.
Jabbour will be taking on UCP candidate Dan Williams, who like his boss Jason Kenney, will be looking to revamp business of all sizes across the riding.
Former CBC actor Dakota House will also be running in the Peace River riding, representing the Alberta Party.