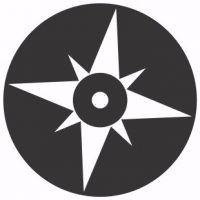 The 2019 elections are in full swing and the politicians aren't afraid to get dirty.
Both the NDP and the UCP started the political race by making promises and attacking each other, Rachel Notley began by Referencing a news conference on march 7th in which Jason Kenney was widely criticized for suggesting women aren't as fit to be politicians as men.
Kenney said "Very typically, women candidates for nominations are running for the first time and often running against guys, who have been in politics for years or decades, and have a network and understand tactical politics a little bit better than women, who've been doing usually more useful things like professions and running businesses and helping with families."
Rachel Notley is promising to invest 7 billion dollars in incentives to companies willing to build petrochemical plants and upgrade current facilities if she is re-elected, which is almost double the 3.6 billion already invested.
Notley has vowed to continue fighting for projects like the trans mountain pipeline and petrochemical plants across the province.
Kenney attacked Notley's use of the carbon tax stating that people are paying more just to heat their homes and drive to work because of the NDP and carbon tax and added that Albertans can't afford another planned increase in carbon taxes.
The UCP's Jason Kenney is promising to slash the corporate tax from 12 to 8 percent over four years, and privatize the laundry services in hospitals.
If elected, Kenney claims he will completely remove the carbon tax and save Albertans as much as 1.4 billion anually.
Kenney has been under fire recently for what is being called the Kamikaze scandal, after it was revealed illegal contributions were given to Callaway.
Jeff Callaway's co-campaign manager explained that he received money from a corporate entity to his private bank account, he lined up face donors to use the money to make donations under their own names so Callaway could get the money he needed to pay the nomination fee to enter the race.
A UCP candidate from Calgary was forced to resign as elections began.
Caylan Ford resigned after the website Press Progress revealed she had made controvertial comments involving white supremacists.
Ford voluntarily resigned as she quote "knew if she didn't jump she would be pushed".
Kenney expressed shock to the comments she made but said she did the right thing by jumping overboard.
The Alberta Party has also promised to provide subsidies to daycare for mid to low income families, with families that make a combined income of less that 30 thousand a year having daycare costs completely covered by the government.
The Alberta Parties Stephen Mendel had to fight for his ability to run in this election, after he missed the deadline to submit financial papers, however that ban was overturned after it was taken to court.
In the Peace region Debbie Jabbour is running to earn a 2nd term, as she won back her spot after defeating Justin Sharpe, who up until mid February was the only person running for the spot with the NDP.
Jabbour will be taking on UCP candidate Dan Williams, who will be looking to bring the oil and gas industries back to the peace region.
Former CBC actor Dakota House will also be running in the Peace River riding, representing the Alberta Party.