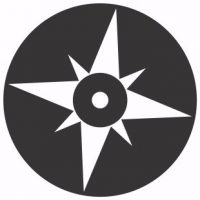 Alberta's Liberal Leader, David Khan has announced his New Canadians Platform.
In a statement Khan says that his Liberal party will improve the lives of New Canadians in Alberta, adding that Immigrants help us unlock our economic potential, and the diversity they create enriches the multicultural fabric of our nation.
The Alberta Liberal leader continued on to say they will improve access to foreign credential upgrades.
This will be said to help New Canadians find work in their field of expertise and break down barriers to their success. It will also address skilled labour shortages in Alberta. Our plan will strengthen our economy.
The NDP's PR assault against the UCP shows no sign of relenting, as new details have surfaced about the past of United Conservative Party candidate Jeremy Wong.
Wong, who is running as Jason Kenney's replacement candidate in Calgary-Mountain View, allegedly praised and promoted a conversion therapy program called Living Waters, which is a debunked practice using harmful tactics aiming to change a person's sexual orientation or gender identity.
In 2013, Wong praised the "Living Waters" conversion therapy program, saying "Living Waters is a program that provides just what we need… I have encouraged many church members to attend."
Alberta's political leaders will be back on the campaign trail today.
UCP leader Jason Kenney is expected to speak at the Calgary Jewish Academy this morning at 11am, as the United Conservative Leader is set to lay out his education platform, as well as hold a roundtable discussion with local moms in the southwest at 1pm.
NDP leader Rachel Notley will be making an announcement at the Telus Spark science museum today at 1:30pm, with a livestream of the press conference to be held online on Notley's Facebook page.
Alberta Party leader Stephen Mandel will also be in Calgary today as he unveils plans for arts funding and a jobs plan at the Fairmont Palliser at 11am. Mandel will also be delivering a keynote speech at the International Women's Forum at 4pm this afternoon.
Alberta Liberal leader David Khan will be in his riding of Calgary-Mountain View today, where he will be door knocking in the community before unveiling his carbon tax policy at 2pm.