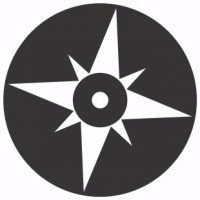 United Conservative leader Jason Kenney outlined the United Conservative's education platform yesterday.
The UCP leader says that after four years of NDP government, class sizes in Alberta have continued to increase; math and reading scores have declined; Alberta's successful tradition of school choice has been under attack; the carbon tax has taken valuable resources away from classrooms; and curriculum reforms have been taking place largely in secret.
Kenney's plan includes maintaining or increasing education funding while seeking greater efficiency by reducing administrative overhead and pushing resources to front line teachers while continuing to build new schools.
Jason Kenney would also draw criticism yesterday after saying he would scrap Alberta's School Act if elected as Premier, an act that is said to add protective rights & legislation for LGBTQ students in the province.
Alberta NDP Leader Rachel Notley has announced her plan to boost child-care if re-elected.
It pledges to cap costs for all existing child care spaces at a maximum of $25 per day, as well as add 13,000 new spaces, expanding on her government's successful pilot project. The NDP notes their new childcare plan would save families an average of 300 dollars per month.
Alberta Liberal Leader David Khan has released his plan to battle climate change and create a revenue-neutral carbon tax.
In a statement Khan says that the Alberta Liberals will make the carbon tax revenue-neutral, with Economists agreeing that market-based approaches are the most cost-effective tool available to governments to address greenhouse gas emissions.
Today on the campaign trail NDP leader Rachel Notley will be making an announcement at the Wellspring Calgary Carma House in the city's northwest, with the press conference once again to be streamed on Notley's Facebook page.
Alberta Liberal leader David Khan will once again be in his riding of Calgary-Mountain View, where he will be door knocking before making an announcement on gender equity at 11am.
Stephen Mandel of the Alberta Party will also be in Calgary today, making announcements on jobs and the economy. He will then move to Lacombe for a tour of small businesses in the city.
Meanwhile in Edmonton, United Conservative Party leader Jason Kenney will be discussing an advanced skills training platform.