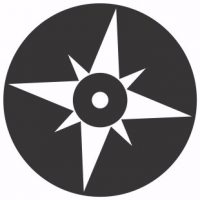 The Four political candidates for the Lesser Slave Lake riding in this spring's provincial election are now known.
The candidates include the NDP's Danielle Larivee, the UCP's Pat Rehn, Vincent Rain of the Alberta Party, and Suzette Powder who's running as an independent. The Alberta Liberals are the only party to have not yet named a candidate for Lesser Slave.
Alberta NDP leader Rachel Notley has announced she'll be boosting health care by $90 million dollars if re-elected, saying the move is to target long wait times for surgeries and emergency wards.
Notley promised that if the NDP are re-elected, they are committed to providing funding increases for cancer surgeries, open heart surgeries and cataract surgeries, while all other surgeries would also see an increase over the three years. The announcement also included a promise to increase access to specialists directly from the ER, and to expand emergency psychiatrist access to 24 hours.
The Alberta Teachers' Association isn't happy after UCP leader Jason Kenney announced his education platform earlier this week.
ATA president Greg Jeffery is taking issue with several of Kenney's proposed initiatives, including re-introducing provincial achievement tests, as well as math and literacy exams. Kenney responded that teachers are traditionally against the tests, but parents want to know where their kids stand.
A rally against Kenney's education plan is scheduled for today due to controversy surrounding their plans for the Gay-Straight Alliance, while Kenney himself says the re-introducing the Education Act would in fact make LGBTQ students in Alberta the most protected in the country.
Alberta Party leader Stephen Mandel has announced that the Alberta Party now has 87 candidates nominated across Alberta, with every riding in the province now currently represented ahead of this spring's election.
Mandel has introduced the Alberta Party's Job First Plan, aimed at getting Alberta back to work, with the plan expected to expand the provincial economy by $16 billion and foster the creation of 65,000 jobs.
The plan includes a reduction to the Alberta general corporate tax rate from 12% to 10%. This will be said to restore Alberta's place as the most competitive jurisdiction in Canada when it comes to corporate tax rates. To go along with their proposed reduction in corporate taxes, the Alberta Small Business Deduction will also double from $500,000 to $1,000,000.
Alberta Liberal Leader David Khan has announced his gender equity platform.
Khan says an Alberta Liberal Government would use Gender-Based Analysis Plus budgeting to ensure policies, programs, and funding achieve equality of opportunity. In addition, Alberta Liberals will also support women's reproductive rights.
They look to make abortion more accessible, particularly in rural areas, while they will also provide free birth control for those who do not have access. Access to birth control creates significant savings in healthcare, boosts the economy and improves health outcomes for women.