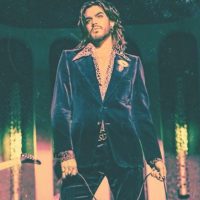 Adam Lambert is a helluva vocalist. I mean, Queen wouldn't have recruited him if he weren't. Today he dropped a new single called New Eyes. It features a more bluesy rock driven sound, with wispy vocals. It reminds me so much of something but I just can't quite put my finger on it.
New Eyes is from his upcoming album, Velvet.
And if you can help me pin point what this sound is reminiscent of, please do.