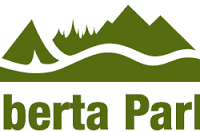 If you've been dreading the cold weather of Northern Alberta we have some good news for you. Alberta Parks will be opening Reservations for it's many group campsites on Monday. The reservations open at 9 A.M and will be a first come first serve basis
Comfort and Individual campsites will be able to be reserved February 11th and 19th respectively and individual campsites can be booked 90 days prior to the date desired.
the 2019 season comes shortly after 2018's record breaking season of 171,000 reservations, the most Alberta has seen in a decade. there are around 250 provincial parks in Alberta totaling over 14,000 different campsites.
so if you're experiencing those winter blues and the cold has you held up inside, why not start making those plans to crack open a cold one with the boys or enjoy a quiet weekend with the family?