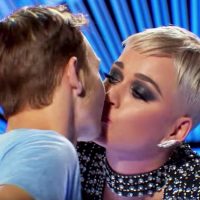 I'm enjoying American Idol so far.
Good chemistry is forming on the judges panel.
Katy Perry definitely adds some spice!  Below is an interview with Lionel Richie, where he talks about being pranked by the other two.
I also posted all the highlights after week 1.
Lots of amazing young talent especially.  I like the original song writers.
At the bottom are the goofy and bad auditions they aired.
and now some of the goofy and/or bad ones…