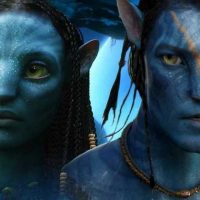 The long-awaited sequel to "Avatar" has been pushed back to 2021 instead of the originally planned release of December 2020. They have 5 filmed planned and this delay in release means that "Avatar 3" will wait until 2023. "Avatar 4" will hit theatres in 2025 and "Avatar 5" will be released in 2027. The studio will alternate between "Avatar" and "Star Wars" films beginning with Avatar 2.
A trio of untitled "Star Wars" installments will come after this year's release of "Star Wars: The Rise of Skywalker". The first of the new three films will hit theatres on Dec. 16 2022.
Disney has also made changes to upcoming X-Men releases. "The New Mutants," has been pushed from Aug. 2 of this year to 2020. Gambit has been dropped from the release schedule entirely.
As long as they don't try to push back Dark Phoenix again, I'll be okay.