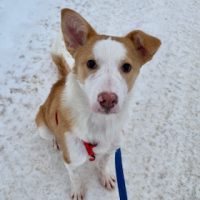 My pick this week is Maggie!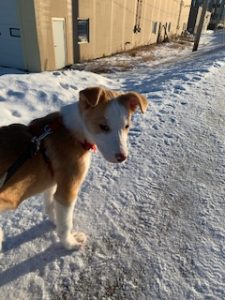 Maggie was brought into the shelter as a stray so nobody knows what breed she is. Most guesses include; Husky, Collie and Shepherd. Either way she has been growing and is now about 6 months old.
Maggie is a very friendly and sweet girl! She loves other dogs and loves going for walks. She gets along great with all humans as well!
Check out more about Maggie in this video: