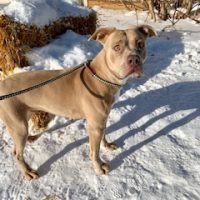 This is Lola!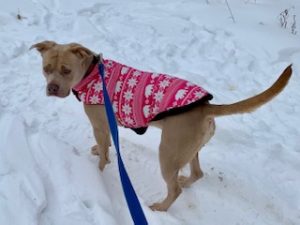 Lola is a 3 year old female Pitbull. She is on the smaller size for a Pitbull and is a very friendly and loving dog. She walks great on the leash and is a pleasure to be around!
In the shelter environment she hasn't proven to be good with cats or other dogs. She will need an owner who is familiar with the breed.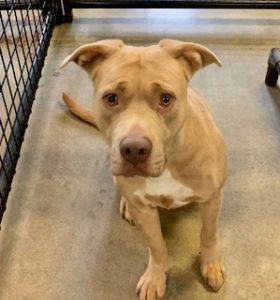 Lola has a ton of energy so she needs to be kept occupied. If you're interested in adopting Lola then head down to the Peace Regional SPCA! They're open 12-5 every day.