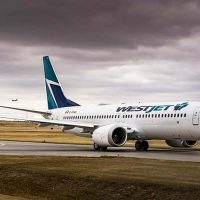 The Federal Government has moved to ban the use of all Boeing 737 max 8's and 9's.
The aircraft's are now banned from flying over Canada after an Ethiopian Airlines crash on Sunday left  157 people (18 Canadians) dead. The decision was made after information received showed a resemblance to a similar crash in October in Indonesia. The data provided is still being investigated and all similarities are still being regarded as possible until the investigation is completed.
Canada is following places like Europe who have already grounded their 737 fleets following the crash. Prior to the ban Canadian airline company Sunwing temporarily grounded their fleet, also following airlines around the world. Although there have been no complaints from Canadian pilots media sources suggest several complaints have been made by U.S based pilots.
Those who previously had flights booked on the 737's are being asked to contact the appropriate airlines to reschedule onto a different aircraft and will be accommodated as space permits.