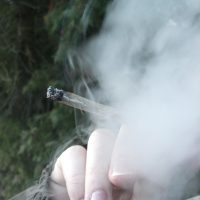 The Legalization of Cannabis has arrived across Canada.
Some are calling it the end of prohibition.
People are now able to possess up to 30 grams.  It can be smoked at home, or places where tobacco is allowed, unless otherwise locally governed.
Smoking and driving is prohibited. Like alcohol, no consumption is allowed within a vehicle.
And whether people agree with it or not, its going to launch a new multi-million dollar industry that will have a boost on the economy.
How big of a boost is yet to be seen. Some are saying upwards of 500 million dollars for Alberta.
In Alberta at the moment, it's available in 17 licensed stores.  Plus online at albertacannabis.org
Below is a rundown of some of the rules across Canada & within Alberta:
Canada:
Those 18/19 years of age and older (changes in each province), can now cannabis, cannabis oil, cannabis seeds, and cannabis plants from authorized retailers.
Users are now allowed to possess up to 30 grams (just over an ounce) of legal dried cannabis or the equivalent of it in fresh form.
A person can grow up to 4 cannabis plants per household, but for personal use only (except in Quebec & Manitoba).
Legal aged adults can share up to 30 grams with other adults.
Residents can make Cannabis Products at home, as long as dangerous organic solvents are not used in the process.
Edibles, won't be available for another year, as regulations are still being worked out on production and distribution.
Like alcohol, there is zero-tolerance for driving while impaired by cannabis.
Punishments for driving under the influence differ in each province.
Police officers will be able to detect impaired drivers using roadside tests, including testing saliva for THC.
The Cannabis Act prohibits anyone from selling or giving marijuana to anyone under the legal age.
There is a maximum penalty of up to 14 years in jail for those who disobey.
Taking cannabis and/or cannabis products across international borders is still illegal.
Canadians cannot bring cannabis into or out of the country.
Alberta:
Legal age of consumption is 18+.
Cannabis can only be purchased at licensed private retail stores and/or online through the government-operated website albertacannabis.org.
Smoking can be done in private residences (Those renting are subject to the rules set out by their landlord).
Smoking Cannabis can be done in some public places – where smoking tobacco is allowed.  This is restricted to local laws.
It is prohibited to consume cannabis in vehicles.
Up to 4 plants can be grown per household, but for personal use only.