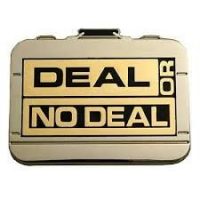 Remember Deal or No Deal? Well it's making a comeback! CNBC has picked up the show, it returns to TV on December 5th. And yes, Howie Mandel will return as host of the show. If you don't remember how the game works I'll quickly remind you…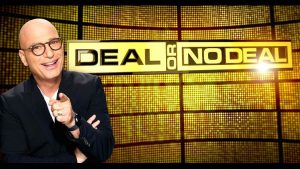 Contestants are playing for the grand prize of $1 million! There are 26 sealed briefcases each paired with a model on the stage. Those briefcases hold a number between 1 cent (America still uses pennies…) and $1 million. The "Banker" then places different offers to the contestant for the one briefcase that they chose. In the end, they will either walk away with whatever the "Banker" offered or whatever was in their briefcase. It's a very risky game!
I will for sure be watching this show when it makes it's return in December. I'm a sucker for a good game show! Will you be watching? Let me know in the comments below!