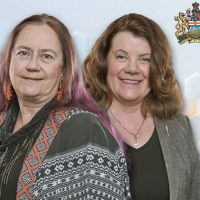 The NDP has elected Debbie Jabbour as their Peace River Representative for a 2nd term.
Jabbour was challenged by Justin Sharpe for the position, however she won the vote late Thursday evening.
Jabbour says she is excited for her 2019 campaign and has has a lot of work ahead of her, with the hard work still to come now she has secured her position.