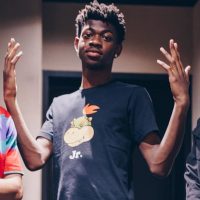 Ed Sheeran just dropped his new album today, and it's pretty awesome. You can read more about that on Alex's blog, but it seems he's not the only artist making some great collaborative works recently!
Billy Eilish just dropped a new version of Bad Guy, which includes Justin Bieber as a featured artist, and I'm absolutely in love with it.
ALSO, Lil Nas X, who'd previously already collaborated with Billy Ray Cyrus put out a new version of Old Town Road, this time also including Young Thug and Mason Ramsey. Can I just say, Mason Ramsey's verse is the best thing I've heard all decade.