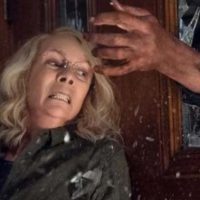 This fall will be one of the best ever as far as modern day horror movies go because we will be getting a brand new sequel to the original Halloween movies. This movie will take place 40 years after Michael Myers was taken into custody at the end of Halloween 2. It will ignore all of the movies that came after that point, essentially creating a trilogy off the original two movies and feature Jamie Lee Curtis reprising her role as Laurie Strode, Michael's little sister that was victimized 40 years earlier.
I think it will be incredible to see Jamie Lee Curtis reprising this role because it's really the one that created her career, and her reputation as a Scream Queen. She's had so much experience since then, she's grown into a magnificent actress, so it will be amazing to see her come full circle!
Today, we finally got the first trailer! Check it out.