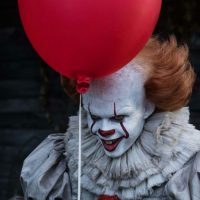 The remake of the classic horror flick It caused nightmares around the world after it's release in 2017, and then they immediately announced Part 2. The Original release had both timelines (past and future) tangled into one, the reboot would focus on each in separate installments. Part 2 hits theatres this September, and today we finally got the first official teaser trailer.
Guys, it looks amazing. I really feel like they nailed the cast.
Pennywise, the dancing clown, is back.