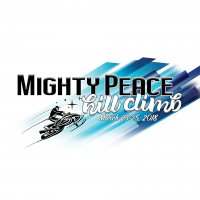 The first ever Mighty Peace Hill Climb concluded yesterday, with riders from all over the region and beyond heading home after two days of racing excitement at Misery Mountain. President of the Misery Mountain Ski Club Lynden Waites says the turnout was fantastic.
"We couldn't have expected any better," says Waites. "We had about 65 riders registered in 100 something odd classes. They raced Friday night, had qualifying on Saturday, and Sunday was the finals."
Waites explains he's quite impressed with the event, and they're already planning for the second annual Mighty Peace Hill Climb in 2019. He notes the event wasn't only big for the sport of snowmobiling, but also big for the community of Peace River. Waites estimates the event put $250,000 into the regional economy.
"I know some people who have stayed here for a week in hotels. That's big for this town and this area for this time of year," says Waites.
Waites adds he would like to thank everyone involved, and he looks forward to the Second Annual Mighty Peace Hill Climb.