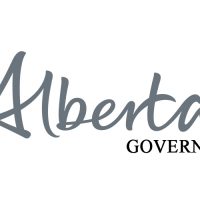 EDMONTON — Alberta's environment minister Shannon Phillips has once again drawn the ire of the United Conservative Party.
On Friday the UCP released a press release indicating that Phillips had acted in an extremely dishonourable way on Thursday in Lethbridge, accusing United Conservative Party candidates of being "racists" and their campaign volunteers "white supremacists".
Phillips has been under scrutiny for several weeks regarding her proposed Big Horn Country park proposal, a plan that has many Albertans up in arms. Last week, Phillips was caught lying about RCMP investigations regarding alleged bullying during town hall meetings to discuss the Big Horn Proposal. Now, the environment minister has been accused by the UCP of disgracing the government of Alberta, after a verbal tirade against the UPC earlier this week.
Here's the complete transcript of Shannon Phillips' comments regarding the United Conservative Party:
"What was the UCP, what was Jason Kenney and his team up to? They were focused on themselves. They were focused on internal bickering. They were focused on allegations of fraud and ballot stuffing in their nomination process. They were showing Albertans the worst elements of PC entitlement that everyone got sick of, and showed them the door because of. And then they put that together with the worst extremist elements of the Wildrose."
"And that has resulted in an offer to Albertans that goes something like this: tax cuts for millionaires and healthcare cuts for the rest of us; minimum wage increases for working moms are a bad thing; debates on women's choice aren't even worthwhile to show up to work for; rural crime is bad, but spending money on RCMP to fight rural crime, they voted against that; white supremacists make great campaigners, and racists make good candidates; LGBT people don't matter, and certainly not the kids who want to support each other and end bullying."
"Ontario, according to Jason Kenney, is the heart of Canada's economy, and we should finish Doug Ford's census. $25 a day childcare is a waste of money. Drug addiction is the police's fault, because they don't work hard enough. That's what Jason Kenney said about our chief of police. And it's A-okay to make backroom deals with used car salesmen in exchange for bags of cash. That is their Alberta. That may have sounded a little harsh, but it's true. It's what they've done, it's what they've said. None of it was personal. What I see every day is. They attack me personally, constantly. They run ads online, they stoke fear, they misrepresent what I say, they twist my words."
"This election will be the most personal and unkind in a long time, and I think that you can expect to see a lot of that focused on Maria and I here in Lethbridge. But I'm fine with it. They can go ahead, because this election is not about me. It's not about Maria. It's not about anyone but you, and that's why Rachel Notley's slogan is "Fighting for you." I will spend my time on your doorstep, hearing from you, listening to you, speaking with you, because you matter, and you are the Alberta that we are all fighting for."
United Conservative candidate Kaycee Madu wouldn't take the comments lightly, taking aim at Phillips for her allegations.
"Minister Phillips' comment is shameful and shows how desperate she and her party is," United Conservative candidate Kaycee Madu (Edmonton-South West) said.
"Since coming to Alberta from Nigeria, I have dedicated my time and abilities as a lawyer providing legal assistance to other newcomers to Canada. I am running for the United Conservatives because I am proud of our open, welcoming, and diverse party, where people are judged not by the colour of their skin, religion or ethnicity, but on how hard they work."
"Yet the Minister has painted a party of over 150,000 members which has consistently polled over 50% as racist and white supremacists. This is beyond the pale."
The feud between Phillips' NDP and the United Conservatives continues to make headlines, after a UCP office was vandalized in St. Paul earlier this week. Premier Rachel Notley was also on the offensive against the UCP this week, claiming that the conservatives would introduce road tolls if elected.
According to Christine Myatt of the UCP, the party has never suggested applying road tolls to existing public infrastructure and calls the premier's comments "A desperate attack".