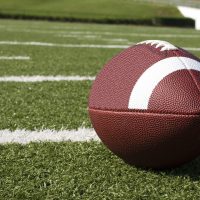 The Peace River Pioneers and the Charles Spencer Mavericks have withdrawn from the Mighty Peace Football League.  The teams walked away from the league because of a lack of players and safety concerns.
Peace River Pioneers Head Coach, Hayden Gust says there was an average of 10 to 14 players showing up for practice, but at least 18 players are needed for a high school team to play.
"At most, walking through the door we had 22 players," says Gust. "Most of them haven't stuck, and with our lack of numbers at practice and lack of numbers overall, we decided the safest thing to do is to withdraw from the MPFL this season, and hopefully this season alone."
Safety concerns were highlighted as a reason to withdraw from the league because players with day-to-day injuries could leave the team with not enough bodies to play throughout the season. Gust notes that a lack of players has been a growing concern as numbers have been dropping off in recent years.
"About 10 years ago, we were easily at around 36 players per season or more sometimes, but over the last few seasons the numbers have started to dip below 30. Last year we played with 24," says Gust. "Although ASAA allows us to play with 18, I still don't find that terribly safe, and I'm much more comfortable playing with a roster of 24."
Although the Pioneers won't be playing in the MPFL, plans are in the works for the Pioneers to play 6 man football this season. Gust explains 6 man football is a provincially ranked sport in ASAA.
"We're looking forward to our first 6 man game that we're hoping to solidify in the next couple days. It looks like a fun variation of football and the boys that we still have on the team are very excited to try it."
Gust adds if the plans work out, the Pioneers will be traveling to Edmonton for some games of 6 man football, and he hopes to host 6 man games in Peace River.
– LG & JD