Falher and Peace River celebrated their Centennials this past weekend, and what a show we put on!
Starting in Peace River. The open air concert saw three local acts absolutely rocking the stage. Manon Mano, Misery Mountain Boys and Brad Lynch Band. Northern Alberta's local talent really doesn't fail to disappoint! To add to that, there was a brilliant farmer's market right across the street! Loads of people came out and supported the tireless efforts of our local farmers. What a sight to behold.
Onto Falher! Wow, what a party! There was a huge midway fair, a bull riding competition, and a whole lot of honey and bees! The venue was absolutely sold out for Saturday night's dance. With the help of some rockin' country tunes, you took this party well into the morning!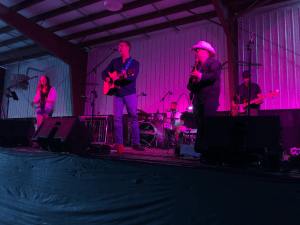 Hopefully the headache isn't too bad this morning! As always, drink lots of water and ease into the week as best as you can.
One Hundred's looking good on you Peace River and Falher! Here's to many, many more.