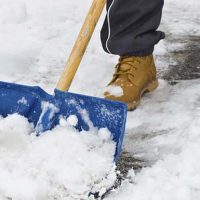 PEACE RIVER — As the extreme cold weather warning officially comes to end, the Town of Peace River will once again be enforcing the sidewalk snow clearing bylaw beginning this Thursday at 1 p.m.
The town had previously halted the bylaw the last couple of weeks due the cold warning, and announced that they were resuming to apply the bylaw to give residents an advanced notice.
The bylaw to regulate and control sidewalk snow and ice removal is to ensure that pedestrian walkways are accessible around town. Residential properties are to clear walkways 48 hours, or two days, after a snowfall. Businesses in the downtown area must have snow cleared within 24 hours. The time frames for both the residential and commercial properties do not include Sundays or holidays.
Peace River also operates a snow shoveling program for seniors and persons with disabilities.
-Navi Bal, Trending 55 News