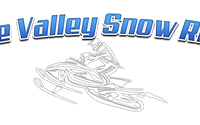 The Peace Valley Snow Riders Poker Rally will be underway in less than a week! The event takes place on the 17th and if you would like to register you can head to the Baytex Wesley Creek Trail staging area. The cost is $35 for non members which includes a one day pass and your first poker hand, for seasonal trial pass members registration is $20. Additional hands are $20 each and seasonal trail passes will be available for $90 at the staging area.
Insurance must be provided in order to register and ride at the event.
There will be a social fire and prizes rewarded at the final checkpoint/staging area.
If the weather falls below -25 degrees at 8 am on the day of the event it will be canceled. Only tracked OHV's are allowed at the event, no wheeled ATV's.
For more information you can contact Travis at 780-618-1576 or Eric at 780-618-3588