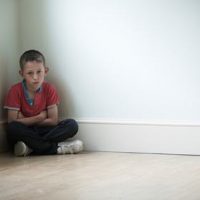 When children return to school after the summer break they'll notice the seclusion rooms will be no more.
Education Minister David Eggen will be banning the rooms by the 2019-2020 school year "As I have stated, I am deeply concerned by some of the things that parents and students are sharing about their family's experiences with seclusion rooms," Eggen wrote Friday to a group reviewing the practice."We can and must do better for our kids. That is why I am making the move to ban the use of seclusion rooms in Alberta through a ministerial order. This means that all seclusion rooms must be decommissioned by the 2019-2020 school year."
Eggen also added he would put in place mechanisms that hold school authorities accountable to the government for the decommissioning of the rooms.
Eggen formed a working group filled with parents, teachers and experts to help create guidelines on timeouts and seclusion rooms. The group was formed after a Sherwood Park couple sued the government after their 12 year old son was found covered in his own feces after being locked in a seclusion room.