MJ Patterson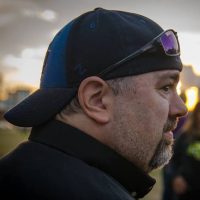 I've been doing doing the radio thing for a while now and I STILL LOVE IT.  I was born and raised in Ontario but have been in Alberta for over 10 years now.
When I was 8 I lived in Hawaii and learned how to hula (they haven't asked me back since they saw me dance). I'm a super slow driver so I hope you don't get stuck behind me on your travels. ALSO – My 2 biggest pet peeves are bare feet and chronic lateness.
I'm a HUGE music and movie fan. If I wasn't on the radio, I'd likely be a film critic. Also a die hard life long supporter of the Toronto Maple Leafs – They WILL win the Stanley Cup in my lifetime…one day…maybe…please ?….
Catch MJ weekdays on the KIX FM drive show.