Ridley Reiser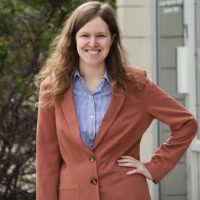 My name's Ridley Reiser! I'm doing the afternoon news from Thursdays to Mondays, and hosting the weekends here on KIX.
I was raised in Okotoks for most of my teenage years, but I was born back in New York.
I was born a city kid, but I loved living out on an acreage lots more than living in a neighborhood. People've called me more American than Canadian, despite the fact that I've lived in both countries for just as long. I guess I just never got the Canadian accent? Then again, people also tell me I sound like a twelve year old boy, so I don't really know what to believe. I think it makes me sound unique.
I love to draw, write, play video games, and go on the internet.
Some stuff I like is surreal horror, cartoons, cats, saying strange things that don't make sense, and internet culture in general. I was secondhandedly raised by the internet, for better or for worse.
That's the basics of what you need to know about me! I'm glad to be part of the Peace River community.
---