The Morning Rush with Noah Shepley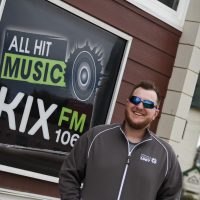 Hello hello, I'm Noah Shepley, the Morning guy on KIX!
I was born and raised in southern Ontario, this is my first time in the province of Alberta in 12 years!
Some important things about me,
1.  I'm hilarious
2. That's it.
Listen to my amazing show! If my mom loves it so will you.
Hear Noah live Weekdays from 6am-12pm