The Morning Rush with Robert Hill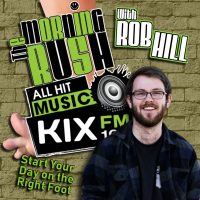 Start your day on the right foot every weekday, right here on the Morning Rush!
Me? When I'm not right here on the air with you, I spend a lot of time playing games of various types and mediums because I'm very competitive.
I love Carly Rae Jepsen, I'm subscribed to 3 dozen different podcasts, and I enjoy random bits of trivia.

Yeah I mean… The title says it all. This happened in North Carolina. In response to seeing his son losing in a good ol' fashioned wrestling match, the dad decided he needed to help out his
Continue Reading »