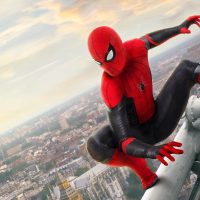 Spider-man: Far From Home is set to hit theatres this summer and today we were graced with the official full length trailer, giving us a deeper look at the upcoming Marvel flick. But before the trailer begins, Tom Holland hops on to give fans a quick warning about major spoilers; for those of you who haven't seen End Game yet.
I finally had the chance to see End Game this past weekend and I found it to be a super satisfying, albeit incredibly sad, end for the saga.
Check out the new Spider-Man trailer below!