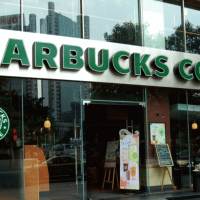 Starbucks Canada has announced a plan to donate all unsold food products. Starbucks FoodShare will work with Second Harvest to donate the unsold food products to the less fortunate.
The company will be donate a variety of food items such as breakfast sandwiches, paninis, salads, yogurt, milk, and dairy alternatives; among other food items on the Starbucks menu.
The program will launch in over 250 stores in the Greater Toronto Area by the end of this month. The goal is to have this program in all Canadian stores by 2021.