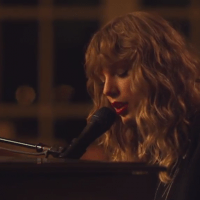 Taylor Swift's new album came out today and I admit that I have already listened to it twice… It's pretty amazing!
I think my favourite songs so far are Gorgeous and Getaway Car.
Have you had a chance to listen to it?
She also debuted her newest song, New Year's Day last night on ABC's TGIT which you can watch below.