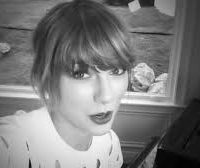 I admit that I love Taylor Swift… you can call me basic all you want but the girl knows how to write good music. Anyways, I am not so sure about the next thing that she is set to launch.
A few days ago, it was being reported on that she was 'stalking' her fans Instagram and commenting on their pictures and live videos.
Then, it was announced today that she is launching her own social media app called, The Swift Life. It's set to come out later this year… which might be around the time when her new album drops on November 10th.
Could be fun? And her fans will like it.
Would you use it?
It was also announced Taylor's first performances after her Reputation album comes out are in December. It's in Chicago and San Jose, CA but there might be an announcement of a World Tour coming soon… I hope so!