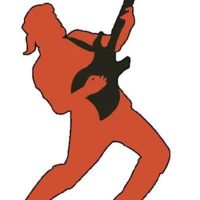 A flood in 1997 devastated the town of Peace River.
You may have seen pictures of the "A&W Float-thru" and other stores under water downtown.
Almost half of the businesses were closed in the aftermath.
The economic toll was felt in a big way.
That's when the idea of Peacefest was born.
A group of people came up with the idea of holding a business fair on main-street.
That small business fair quickly turned in to a massive street festival. Music, Family Activities, Food, and more.
The original committee that put on the event consisted of 25 dedicated people.
That's a number I want you to remember.
Fast-forward to 2018, and ALAS! No Peacefest.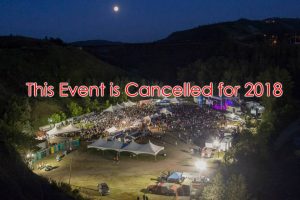 Why? Like myself you've probably seen a plethora of reasons.
"No Money"
"Bad Decisions"
"It's Not What It Used To Be"
How did it get to this point though? There's one simple answer.
Volunteers. Commitment to put in the work.
I could name a lot of people who've been extremely dedicated to putting on a fantastic event over the years.
Orren Ford being one. He's been part of Peacefest for nearly 20 years!
Each year people like Orren make decisions on the Peacefest Board that they feel are best for the event.
They are the people who give hours upon hours of their time year round to bring a truly amazing weekend to small town Peace River.
Last year, 5 of those people stepped up to volunteer on the board.
Yes, 5! Remember that number I pointed out above? 25 were on the board for year one.
The volunteer situation followed the same theme.
Last year 40% of the usual volunteers stepped up to help put on Peacefest.
Lack of board members. Lack of Volunteers.
It put a huge stress on the people who DID give their time.
Now lets jump to Peacefest 2018.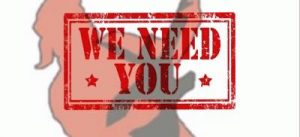 When the call went out for Board Members through radio, newspaper, social media… ONE new person showed up.
With two having stepped down (one being Orren), that would make it nearly impossible for the remaining people to make the event a reality.
The AGM was scheduled THREE times, and still nobody else showed up.
That's when the decision to cancel Peacefest 2018 was made.
Throughout the past year, so many negative comments have been thrown out on social media, and "on the streets".
Having seen first hand how much work goes into putting on an event like this, these comments really irk me.
How can people bash those that put on such an amazing event for our town?
Why are people so mean to those who volunteer their time?
What is all the horrible comments and rumour spreading going to accomplish?
Where is our community pride?
What I'd like to see is all those keyboard warriors who have so many negative things to say about the community-loving hard-working people who volunteer… to step up themselves!
Why not turn that time you spend hurtfully bashing, into creating the type of event YOU would like to see in this amazing town of ours.
So many great ideas out there, and it's time to put them to good use.
Hopefully the community support comes back for Peacefest 2019.