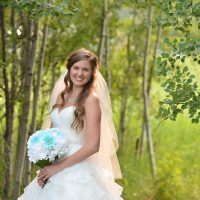 Last year my sister got married, and she requested for me to write a song to walk down the aisle to. I spent 6 months working on it, and it's still the thing I'm the most proud of that I've ever done. I've finally been able to get audio recorded from my piano, so I got it onto YouTube recently, and you can check it out here!
The name is based on the fact that she is unquestionably the most beautiful person that I know, and she's been in all forms of dance, including ballet for most of her life. Beauty and Grace.
The first half of the song represents her and how she's grown up from just being my little sister, into a complex and beautiful person. She's still the same person she always was, but there's so much more to her now, and especially with her being married, I added layers and different parts that all compliment each other.
The second half is all about how I've seen her over the years, and it includes remixes of all the other songs we've either written together, or that I wrote for her. Between each, is a reflection back to a common theme of how no matter what happens, she's still my sister and I'll always love her. It's kind of silly to say, but I tried to make the song as pretty as possible, because my sister is the most beautiful person I know, and I wanted to represent that well. Her response to it has been overwhelmingly positive, and I'm so glad she likes it as much as she does!
It's definitely not the last song I'll ever write her, but it's probably the best one I'll write for a while.