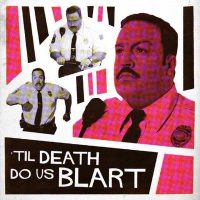 Yes thats right today is American Thanksgiving. In past years observing this holiday has meant absolutely nothing to me, but in the past 5 years it's become one of the highlights of my entire year. Every November I get to look forward to American Thanksgiving because of a silly thing Til Death Do Us Blart.
It's a very silly, very funny podcast in which 5 comedians watch Paul Blart Mall Cop 2 every year until the end of linear time.
I also watch PBMC 2 every year now, which is an unfortunate side effect because this movie sucks.
I don't know what else to say about it. It's really funny and you should check it out