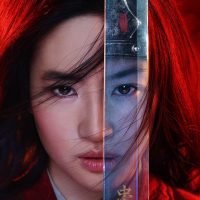 You read that right! Disney is coming out with a new live-action rendition of their classic film, Mulan. It's set to hit theatres March 27th, 2020. They just dropped the trailer yesterday and already, it's racked up over 8 million views on Facebook alone!! All in one day!
Check out the trailer!
After watching the trailer, looking at the poster, what are your thoughts? Major yay, or major nay?
Let me know in the comments below!