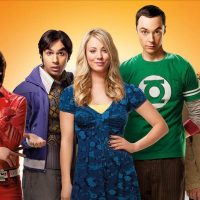 For one week… Monday's lineup features the most watched TV Show.  The Big Bang Theory.
Sadly it is the final season.
Also part of the lineup is the spin-off… Young Sheldon.
Other highlights include another top 10 show, a couple hospital dramas, a couple major reality shows, and some new stuff!
Check out all the previews, sneak peeks, interviews, and more below.
The Big Bang Theory Season 12 (The Final Season)
https://youtu.be/8a_rXt5CvzA
NOTE: The Big Bang Theory & Young Sheldon premieres on Monday, September 24th but then moves to Thursdays.
Young Sheldon Season 2
The Voice Season 15
https://youtu.be/SY3nCInK1nU
The Good Doctor – Season 2
https://youtu.be/ZiTxifzbwkg
Bull – Season 3
The Resident Season 2
9-1-1 Season 2
https://youtu.be/P-NKeXqlr7c
Dancing with the Stars cast Revealed
NEW SHOWS
Magnum P.I. – A look at what to expect
Manifest – A large first look
New Shows on Monday, October 1st…
The Neighborhood
Happy Together
https://youtu.be/ml2nRL6fS9Y
Arrow starts Octover 15th
Legends of Tomorrow is back Octover 22nd
https://youtu.be/VoSjI3N3_rA