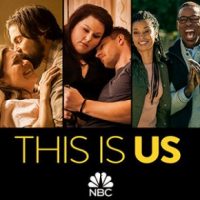 Tuesday's Lineup includes the most watched drama on TV, two crime shows that have been in the top 10 forever, A couple shows with major character changes, and a handful of new ones.
Personally I'll be watching This Is Us, Lethal Weapon (with a new main character), The Connors (No Roseanne), and I'm going to check out the new cop shows The Rookie & F.B.I.
Check out all the previews, sneak peeks, and interviews below!
This Is Us – Season 3
Lethal Weapon – The actor that played Riggs was written out of the show after accusations of him being difficult to work with.
In comes Seann William Scott from American Pie
NCIS enters Season 16 on a serious note…
NCIS: New Orleans is back with some major concern for a main character.
Checking out the NEW SHOWS…
A medical Drama – New Amsterdam starts September 25th.
Here's the sneak peek.
https://youtu.be/dJfjGWN8Q-Y
I'm looking forward to the new Cop & F.B.I shows!
I feel like this trailer gives away an entire episode, so beware!
The Rookie starts in October.
https://youtu.be/k9K06dCP-lc
Three Marvel/DC shows will be part of your Tuesday Line-up…
The Gifted returns for a second season
https://youtu.be/REO2otlUp0w
CW's Black Lightning & The Flash will start October 9th
https://youtu.be/AZ65JKBLoq8
The Connors returns on October 16th – without Roseanne
Not much to show you yet, this is the promo…
Also returning on October 16th is Splitting Up Together & black-ish…
and this NEW COMEDY!