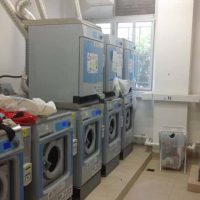 United Conservative Party Leader Jason Kenney pledged that if his party is elected he will privatize laundry services in Alberta hospitals which according to him will save $200 million.
The number comes after Health Minister Sarah Hoffman put a stop to an AHP plan to privatize the services, opting instead to upgrade the current facilities for a total of $200 million.
AHS has also pointed out that most of the other provinces such as Ontario, B.C, and Quebec have outsourced their laundry services.The UCP would allow the unions to bid on contracts and allow them to buy the facilities needed instead of using the funds required from patient care.