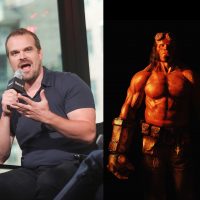 A lot of movies to look forward to in 2019 and that includes the new Hellboy film, which has David Harbour (Stranger Things) replacing Ron Perlman as the half demon super hero.
The project was initally planned as a sequel but when cast changes became necessary, they turned it into a reboot.
As much as I love Ron Perlman, David Harbour's lookin' pretty good.
Trailer contains adult material.