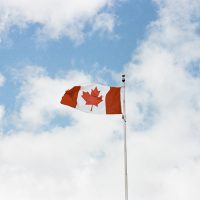 Finally! It's just around the corner. It's so close, you can practically smell the maple bacon! I'm talking Canada Day long weekend! A weekend in which you'll be swimming in an abundance of extra time to literally do whatever may come to mind!
But like… what?
Well, I'm glad you asked! There are lots of great events happening in the Peace Region on Canada Day (July 1st) to help ring in Canada's 150somethingth.
If your travels take you to the 'Shaaaaaw (Grimshaw) there's a parade at 11:30am and then events in the Multiplex until 3 in the afternoon, including a cow patty bingo! Sweeeeet!
In the town of the mighty Peace River, there's gonna be a flag raising ceremony at the museum (10:30am), a walking parade at 11am, and activities in the park till 2pm. (No cow patties).
If parades, flags and cow patties aren't your bag of manure, you may wanna ring in Canada's big 150ishsomethingpast150,whokeepstrackoftheseanyway?!?!? in a different way!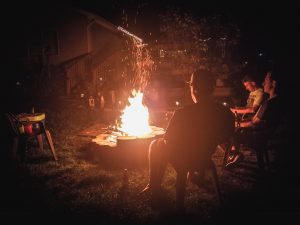 Try hitting up the cottage! What's better than cannonballing into the lake by day and enjoying a fine, cool beverage by the campfire at night?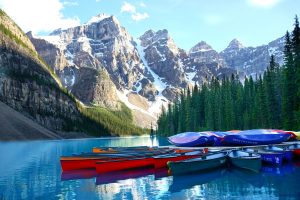 Maybe just the cottage… simply isn't enough. You've worked really hard, you really deserve some great scenery and then some! Why not travel a little southwest from us? After all, I hear Alberta's got some GREAT mountains. What do you think? Great place to reset, get away from it all and capture some breathtaking views? I think so!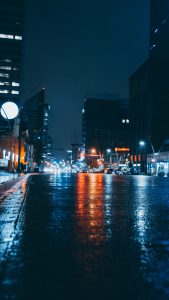 Who knows! Maybe your idea of a weekend escape includes a trip to the city! Yes, the big concrete jungle roughly five hours south of us, Edmonton! They have more events going on for Canada Day than I can even comprehend! Between the Edmonton International Jazz Festival, a FREE CONCERT IN THE PARK featuring a Led Zeppelin tribute, activities at the Art Gallery, a Riverboat Cruise AND fireworks to cap it all off? Definitely worth the drive! (More events can be found here. There's literally just too much to list.)
So, what's in it for you this Canada Day long weekend? You staying up north? Travelling to the mountains? Hitting up the city? Whatever it may be, I hope you have a great time, and I look forward to talking all about it after the weekend!
Happy Canada Day! <3